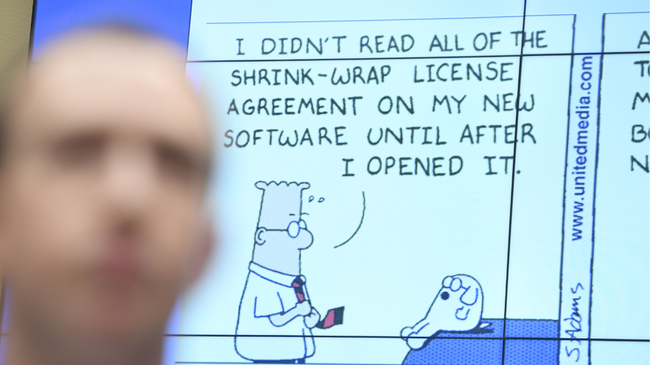 Andrews McMeel Universal, the distributor for long-running comic "Dilbert," has cut ties with the cartoon's creator after he called Black people a "hate group" that white people should "get away" from.
On Sunday (February 26), Chairman of Andrews McMeel Hugh Andrews and CEO and President Andy Sareyan announced in a joint statement that the company was severing its relationship with Scott Adams, the creator of the "Dilbert" comic strip, per the Associated Press.
"We are proud to promote and share many different voices and perspectives. But we will never support any commentary rooted in discrimination or hate," the statement reads in part.
The distributor severed ties with Adams after he made the racist comments during an episode of his YouTube show earlier this month. The comic was dropped by multiple media publications including the New York Times, Washington Post, Los Angeles Times, USA Today, and San Antonio Express-News, who deemed his remarks about Black people "hateful" and "discriminatory."
On social media, Adams defended himself against those who he said: "hate me and are canceling me."
In other episodes of his YouTube show, the comic creator said he would no longer "help Black Americans."
"Based on the current way things are going, the best advice I would give to white people is to get the hell away from Black people," Adams said on his show.
Christopher Kelly, vice president of content for NJ Advance Media, who dropped the comic, said the news organization believes in "the free and fair exchange of ideas."
"But when those ideas cross into hate speech, a line must be drawn," Kelly said.
Twitter CEO Elon Musk made a statement in defense of Adams, citing that the media previously "was racist against non-white people, now they're racist against whites & Asians."
The Black Information Network is your source for Black News! Get the latest news 24/7 on The Black Information Network. Listen now on the iHeartRadio app or click HERE to tune in live.
About Post Author