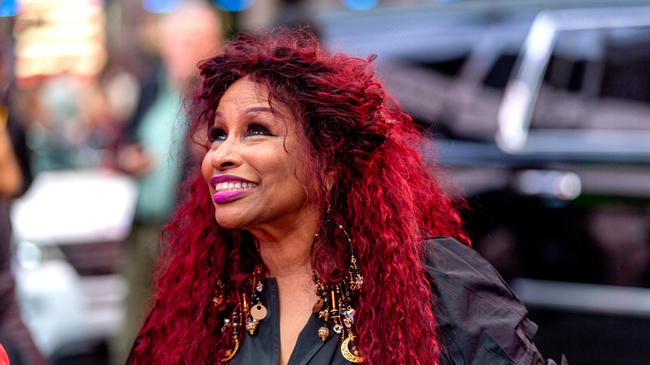 Chaka Khan has apologized after shading Whitney Houston, Mariah Carey, Adele, and Mary J. Blige, all of whom were placed higher than her on Rolling Stone's Greatest Singers of All Time list.
According to Insider, Rolling Stone released the list earlier this year, deeming Houston, Carey, Adele, and Blige the second, fifth, 22nd, and 25th greatest singers of all time, respectively.
Chaka Khan, who landed below the aforementioned singers at No. 29, expressed her thoughts on Rolling Stone's list during a podcast appearance last week.
Referencing Houston's placement, the singer said, "I introduced her to the business. I made her mother bring her down to the studio and sing background with me. Her and Luther Vandross. They both sang background for me on my albums."
"That must be payola or some sh*t like that," Chaka Khan said of Carey landing the No. 5 spot.
She continued her rant, saying "Okay, I quit," when it came to Adele placing higher than her.
When told that Blige had also beaten her out, she said the list of music greats was compiled by "blind b*tches."
"They are blind as a motherf***ing bat!" Chaka Khan said. "They need hearing aids. These must be the children of Helen Keller!"
On Sunday (March 5), Khan followed up her comments with a lengthy apology on Instagram.
"Recently, I was asked about a list of the 'greatest singers of all time' and instead of questioning the need for such a list, I was pitted against other artists and I took the bait," she said. "It was not my intention to cause pain or upset anyone. To anyone that felt this way, I sincerely apologize."
"Thank you for all the love everyone has shown me, unconditionally. I have always been about empowering others and I started a foundation for that very purpose. I will be announcing soon," she continued. "Empowering all artists is most important because we truly are the architects of change…and change begins within the heart."
The Black Information Network is your source for Black News! Get the latest news 24/7 on The Black Information Network. Listen now on the iHeartRadio app or click HERE to tune in live.
About Post Author