Sometimes you want to be castaway but know, without a doubt, that your destination will have everything you need for an escape that feels far flung … but with just the right amenities. The Ritz-Carlton, Aruba is that place. Overlooking the Caribbean Sea with miles of waters so blue that it looks photo filtered, the Ritz — one of the island's prime luxury hotels — is the ideal launching point for exploring Aruba. The nearly six-year-old five-star resort features 320-rooms and suites all offering private balconies and extraordinary ocean views; four dining outlets; an opulent, 13-treatment room Spa; and a 24-hour casino. Add to this a place where the genuine care and comfort of guests is the cardinal mission and an already perfect getaway is somehow elevated.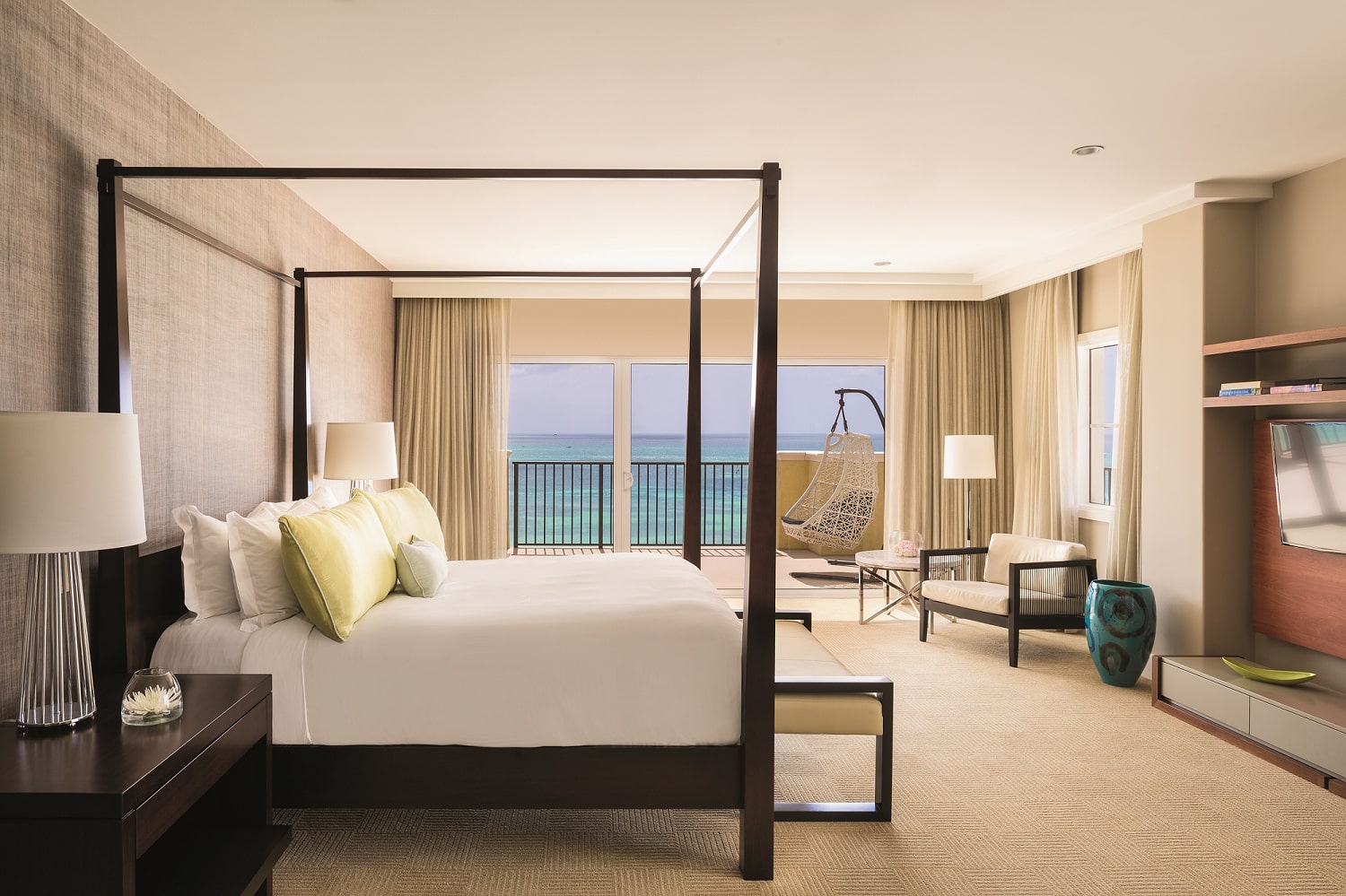 A resort may pitch to you the ideal that it, alone, is enough to be what you need in a getaway; here – it is understood. Located on the luxe Palm Beach, the Ritz-Carlton Aruba engages its natural surroundings to provide guests with exclusive experiences. At the beach, snorkeling, diving, sailing and kayaking draw visitors out into the Caribbean Sea, and two beachfront pools with comfortable cabanas tempt you to spend your whole day in one spot. The edge of the sea is also the setting for complimentary classes including yoga and tai chi, while live music plays in between the sand and hotel's expansive outdoor lounging area nightly. As soon as the sun starts to set, the upper outdoor deck is the most coveted spot on property. The first night, you'll want to capture the saturated pink and tangerine backdrop to swaying palms and cresting waves. Thereafter, sunset becomes a necessary element of the Aruba island experience.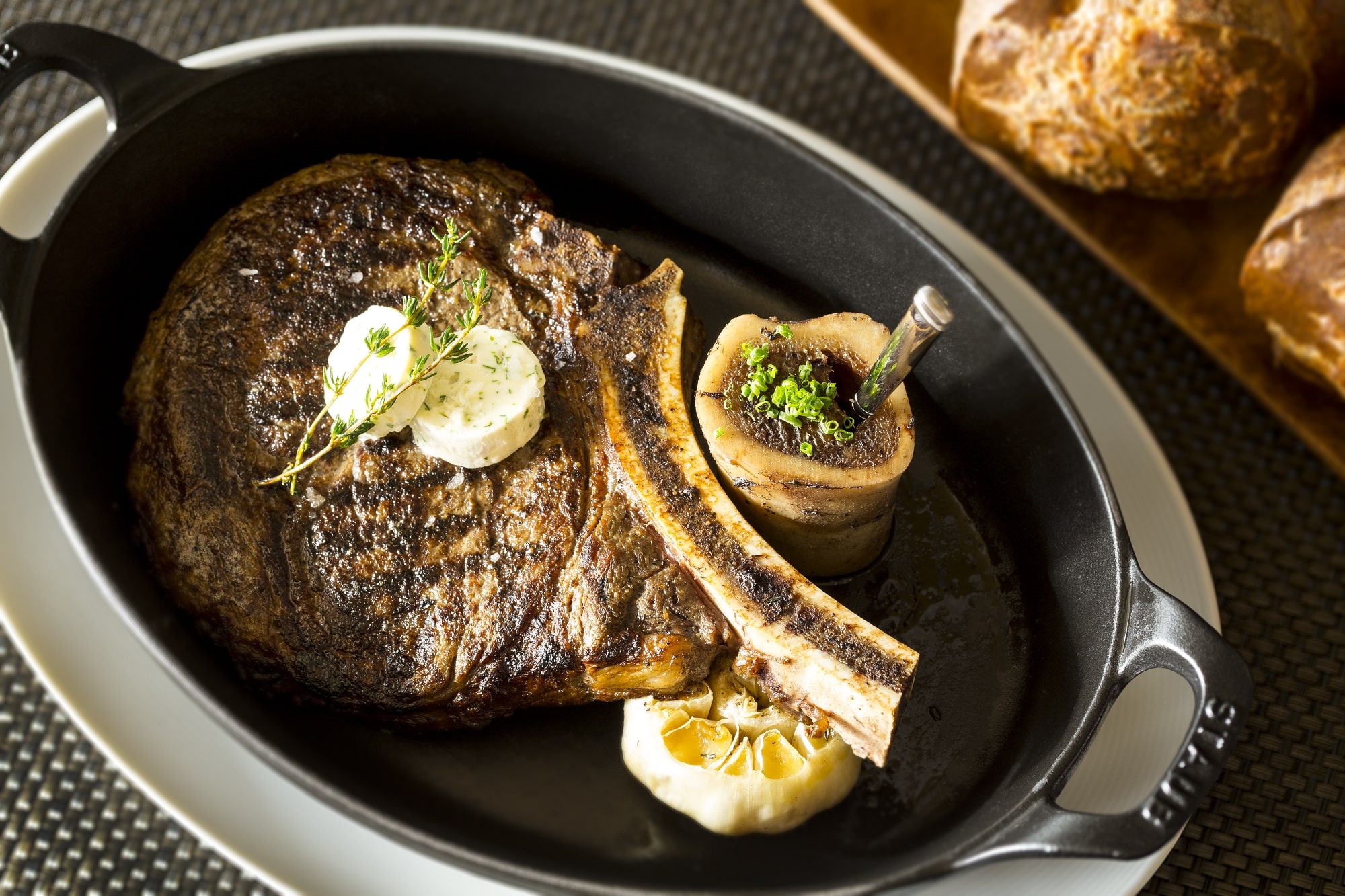 When I travel to the Caribbean, I'm generally content with the proverbial thought of ultra-fresh seafood. In my mind, every meal is splendid on an island getaway. However, a friend told me before I visited that virtually every cuisine imaginable is available in Aruba. That notion in and of itself was exciting, but I didn't anticipate that the food at Casa Nonna New York would be as perfect an introduction to the island's culinary scene as I could get. Casa Nonna, which means "Grandmother's House" in Italian, is the hotel's tribute to authentic flavors, fresh ingredients and homemade pasta that are the hallmark of true Italian cuisine. I didn't taste anything that I didn't love, but the memory of the Pansotti Di Zucca — Squash Ravioli, Brown Butter, Sage, Walnut Pesto, Amaretti Cookie — has lingered. For lighter fare, Divi Sushi Bar and Lounge is refreshing and indulgent.
When the urge hits you to venture out onto the island, San Nicolas, Aruba's "Sunrise City," is a charming and walkable coastal town and home to a thriving art scene of galleries and colorful street art as well as a blend of unique architecture, cafes and shops. Or take a bus tour for sites like Alto Vista Chapel, the California Lighthouse, Bushiribana gold mill ruins and the famous Natural Bridge.
Aruba is just enough of everything you need. And feeling as if the island itself had constantly inquired "con ta bai" (how are you?) throughout your stay, you'll leave "One Happy Island" with your sights on the soonest return.
About Post Author