The man suspected of killing Young Dolph has reportedly emerged on social media amid a manhunt for his arrest.
Memphis police issued a first-degree murder warrant for Justin Johnson, a local rapper who goes by the stage name Straight Drop, on Wednesday (January 6) ABC News reported.
On Saturday (January 8), a series of Instagram messages referencing the beloved Memphis rapper's November killing were posted to an account linked to Johnson.
"Turning Myself In Monday @201 I'm Innocent," an Instagram story posted to the social media account known to be used for Straight Drop (@straightdroppp). "I'll Be Back Sooner Than You Can Blink," the post added.
It's unclear if Johnson is the one who made the post and if he has access to the account. Authorities are also unsure what the reference to "201" means, but the address to the Shelby County men's jail is 201 Poplar Avenue, the news outlet reported.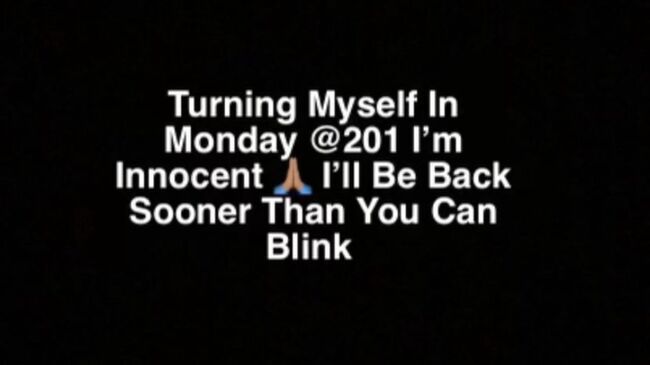 The account also posted a video of an interview in which Shelby County Judge Christopher Craft explained to WATN News why Johnson was given a second chance after a 2017 shooting.
Court records obtained by the outlet shows Johnson, who was 18 years old at the time, shot three people at Billy Hardwick Bowling Alley, injuring two of them.
Craft presided over the trial and explained that Johnson was given a second chance since he didn't have a prior criminal record.
"The first time he used a gun, we gave him some slack because of him immediately cooperating and doing everything," Craft says in the video. Johnson received a five-year prison sentence for the shooting but was released on probation after a few months.
The US Marshal service and local police are currently involved in the manhunt for Johnson.
Reading about Black trauma can have an impact on your mental health. If you or someone you know need immediate mental health help, text "STRENGTH" to the Crisis Text Line at 741-741 to be connected to a certified crisis counselor.
Get the latest news 24/7 on The Black Information Network. Listen now on the iHeartRadio app or click HERE to tune in live.